Afghan interpreters and ADF veterans gather for cricket and dinner to heal and raise awareness of mental health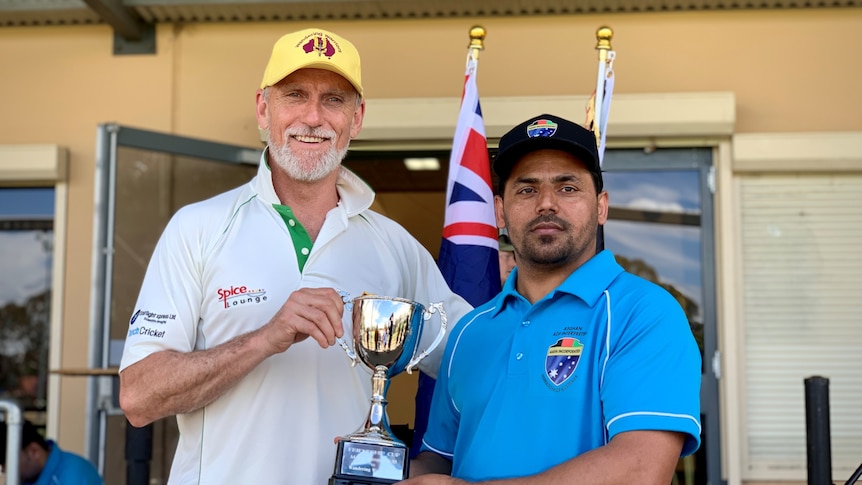 Afghan interpreters and Australian veterans who served on the front lines in Afghanistan have met over a game of cricket in an attempt to acknowledge and heal from their experiences during the decades-long war.
Key points:
The Brereton report renewed concerns about mental health for Afghanistan veterans and Afghan interpreters
The two groups came together in Adelaide for a cricket match and dinner
They hope it will be fixtures and fittings in different places
They were reunited in Adelaide over an Afghan meal Saturday night and a match at Kilburn Football and Cricket Club yesterday.
Former Afghan Australian Defense Forces (ADF) interpreter Abdul Ghafar Stanakzai was a driving force behind bringing the fight to life.
He worked in Afghanistan until 2014 before moving to Australia.
Stanakzai said the idea was triggered by the findings of the Brereton report released last November.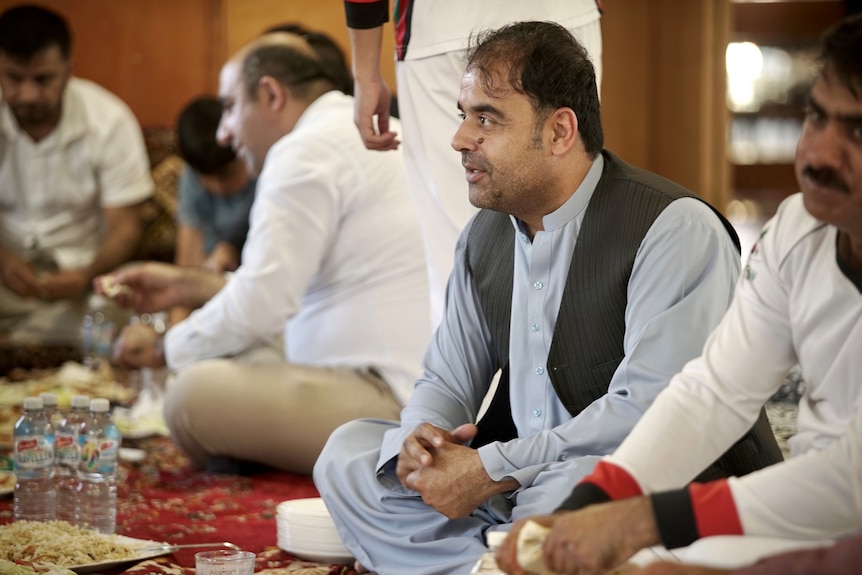 The four-year investigation revealed war crimes allegedly committed by Australian special forces, including the killing of 39 Afghan prisoners and civilians
"The task was equal, the task was equal, the risk was equal, and then they know each other, and they served together now and now they are fighting for the Brereton report – everyone is mentally injured," Stanakzai said.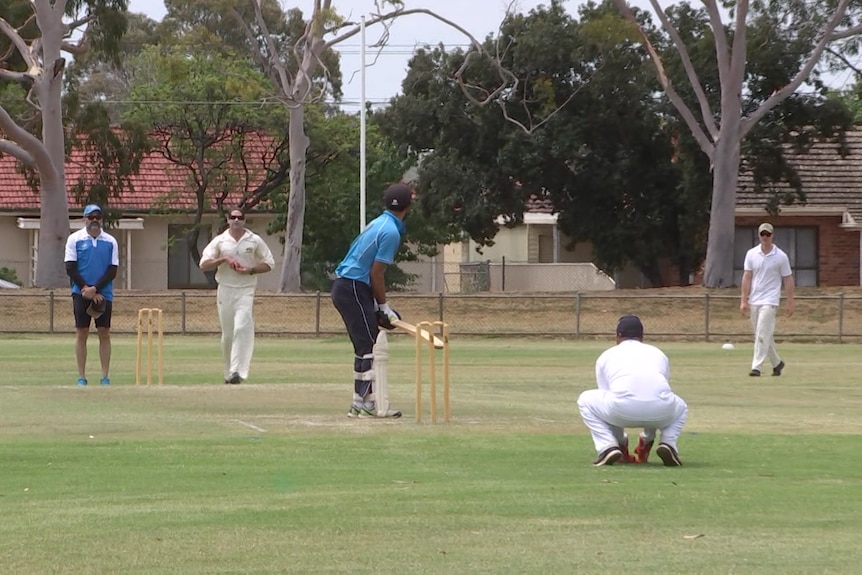 Raise awareness of role and mental health
Sir. Stanakzai said part of the purpose of the gathering was to recognize the work of interpreters, who now faced mental challenges.
"[It's] so the Australian public will know that there are people who served with the ADF and now that they are here, they are fighting, "Stanakzai said.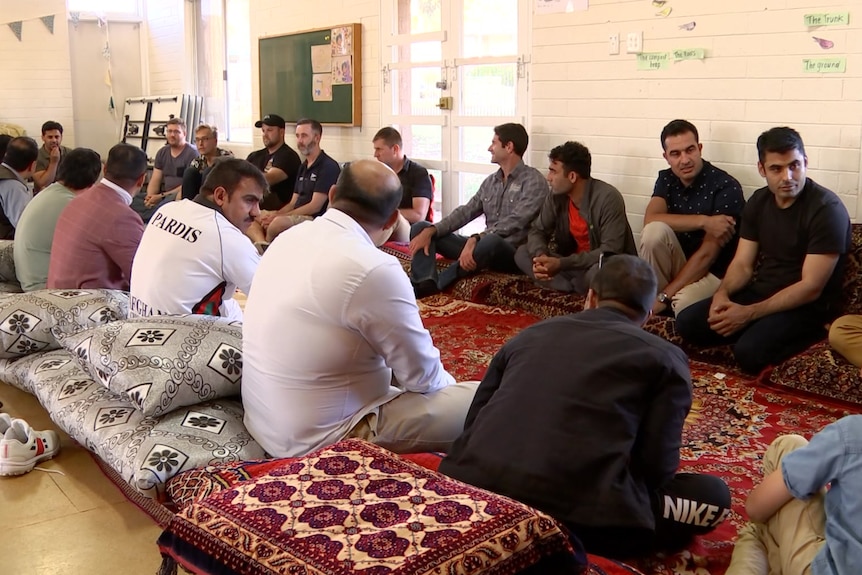 "All of these things can be addressed in this cricket match – it's not just cricket.
"They just got visas; their work was not recognized," Stanakzai said of the interpreters.
"Almost all of them were not eligible for certain services … They have mental health issues, they need counseling, they need all the services for their families and themselves.
"This gathering can bring them together to be introduced to each other so it can boost their mental strength."
Kabul's withdrawal increases efforts
Harry Moffitt served in seven broadcasts to Afghanistan with his most recent tour in 2013.
He retired from the ADF two years ago.
Moffitt flew down from Melbourne to take part in the fight, saying it was an opportunity to revisit the relationship being built in Afghanistan.
"We recognize that there has been trauma in everyone's lives, especially since the withdrawal from Kabul," Mr Moffitt said.
Moffitt is an avid cricket fan and wrote a memoir called Eleven Bats about his time in Afghanistan.
He said the much-loved sport was a great way to bring everyone together.
"Everyone gets a bat, everyone gets a toast, everyone gets a chance to drop a catch. And I think that way we can be vulnerable, we can celebrate each other, our failures and our successes," he said.
"It's something that both our countries have in common, and what better way to get together than a game of cricket?"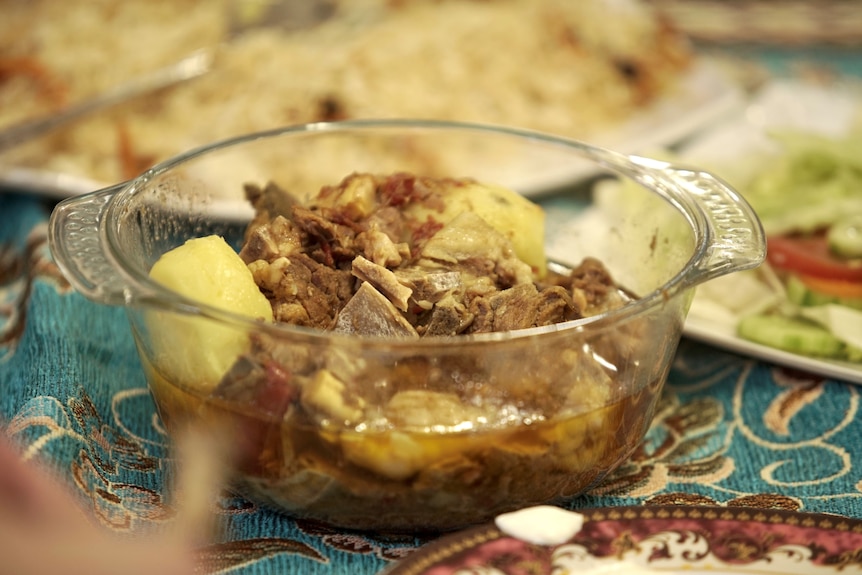 The organizers hope that the match can become a regular match.
"It will not just be here, it will go to other states and across Australia," Stanakzai said.
"We are already talking about Dandenong in Melbourne, Newcastle and Albany in WA," Mr Moffitt added.
.