The Taliban's takeover of Afghanistan has led to international pressure for a new type of government over the Afghan people, especially Afghan women, the Associated Press reported.
While the Taliban were previously in power from 1996 to 2001, it severely restricted women, confining them to their homes, preventing them from receiving education or work. Now the Taliban have promised more rights and freedoms for women, but many are afraid of the laws that may be introduced.
According to UNICEF Deputy Director Omar Abdi, girls were only allowed to go to high school in five of Afghanistan's provinces, but the Taliban's education minister told him they were currently working on "a framework they will soon announce" that will allow all girls. to go to high school, he said.
For Asma Yawari, 17, who now lives in Illinois, the differences between the two countries showed keeping in touch with her younger cousin Bahara, 13, who is still in Afghanistan.
"We have similar goals and aspirations. The only difference is that I am able to achieve those goals and aspirations," she said.
Bahara told Asma how annoying it is that boys her age have been called back to school but not girls over sixth grade. Although she is allowed to return, she questions what she is allowed to do.
The Taliban strive to portray themselves as moderate, but many Afghans remain skeptical. Instead of the Taliban's previous harsh interpretation of Islamic law and extreme restrictions, "the Taliban take their personal, unique interpretation of Islamic law and merge it with their cultural understanding of women's rights and women's access to the public sphere," said Ali A. Olomi, an Assistant Professor of Islamic and Middle Eastern History at Penn State University, Abington.
For more reporting from the Associated Press, see below.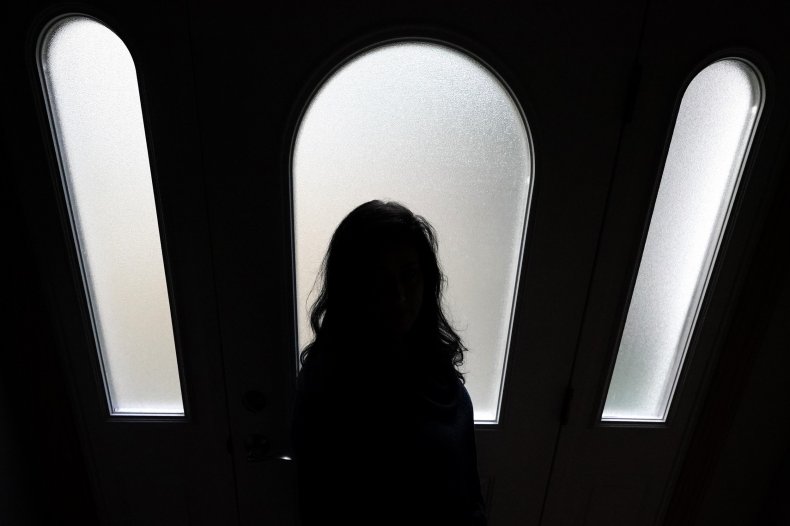 For decades, Afghanistan has been used as a base for competing powers to wage their proxy wars, and the status of Afghan women is often at the heart of it, says Nura Sediqe, a lecturer at the Princeton School of Public and International Affairs at Princeton University.
Changes over the last two decades brought opportunities for the women in Sedike's family in Herat province "but then the fatalities continued in more rural parts of Afghanistan, so I felt this guilt."
That diversity of experiences of Afghan women is often overlooked, says Mejgan Massoumi, an Afghan American historian.
Some girls and women worked to seize the opportunity to go to school and get a job; others faced social and economic burdens that held them back, she says.
In larger cities, such as Kabul, women may have more visibility and rights than in the many rural areas of the large country.
Girls' education has been a battleground with uneven progress.
Abdi told reporters that the number of children enrolled in schools rose from one million in 2001, when the Taliban were ousted from power, to nearly 10 million, including 4 million girls. Despite these advances, 4.2 million children are out of school, including 2.6 million girls, he said.
"The education gains of the last two decades must be strengthened and not rolled back," said Abdi, who added that he called on the Taliban to let all girls resume learning.
Masouma Tajik worried that her younger sisters might not have access to the same opportunities that have enabled her to become a data analyst in Kabul.
The 22-year-old, career-minded Tajik graduated from the American University of Afghanistan, where she was studying for a scholarship.
She remembers feeling scared shortly before the Taliban conquered Kabul. "The first reason I was scared was my right to live as a woman," she says. "I spend so much time and effort on my career."
After the Taliban took power, Tajik left Afghanistan for Ukraine, where she has applied for scholarships or refugee programs in various countries.
Her sisters remained in Herat with the rest of the family.
One of her sisters' answers got shorter as they talked: No, she does not go to school (so does their youngest sister). The sister, who used to tell Tajik that she would join the army, did not complain, but her voice betrayed her sadness, Tajik says. Recently, the sister began to tell that she has been out, among other things in the park, and studying English at home.
Tajiks have no idea how to help; her own life is in limbo.
"I'm like giving hope to them," Tajik says. "I have nothing, no plan in my hands for them. She understands this."
Nazia, 30, also misses a younger sister who is in Afghanistan. The two were separated two years ago when Nazia moved to America and Hena remained in Kabul.
Hena becomes hopeless as to what the future brings.
At times, Nazia, which would not have its surname used to protect the identity of relatives in Afghanistan, tries to cheer her up; in others she cries with her.
Since she was a child, Hena has dreamed of becoming a doctor.
"Everything has been taken from us," she says, speaking on Zoom while Nazia translates. She helps her mother with chores at home and sometimes reads her textbooks, unsure if or when she will be able to use them in a classroom again.
And Nazia feels helpless: "I can do nothing for them."
In Afghanistan, Bahara says she had counted the days since boys after sixth grade have been allowed to return to school, but not the girls.
Before, time flew by as she juggled going to her school and doing her homework taking external courses in English and her favorite hobby – sewing.
She searched Instagram for inspiration for fashion design; her family felt it would be inappropriate for her to post pictures of herself, but she could browse. Her mother gave her a sewing machine and she made dresses for herself and her sisters.
Now her world has shrunk. A close friend with whom she had planned a fashion design project left the country. The courses she used to take no longer hold. She tries to keep a low profile, wearing a loose, long black dress when she goes out, and a tightly wrapped black scarf that frames her face; she deleted from her phone beloved pictures of herself wearing dresses she made.
A sister says she does not want to return to school even if she is allowed back, worried about potential Taliban harassment, Bahara says; but not her.
"I miss my teachers, my books, my friends," she says. "I wake up every day and when I see the clock, I think that was the time I was going to school."
Bahara's family is among the many who hope to leave the country for several reasons.
Talking or texting with her cousin Asma provides some relief.
Bahara holds on to the fond memories of her birthday party shortly before Kabul fell to the Taliban. She had nothing to wear. "One night I tailored a beautiful dress."
In her new dress, surrounded by childhood friends, she laughed, played games and blew out the lights.
"I think it was the last day for me where I was happy," she says. "Then … there is no day to spend without worries."
Meanwhile, Asma recently attended her school homecoming, but hesitated before posting pictures of herself online, showing up in a sparkling baby blue dress and posing with friends. She did not want her cousin or other family to think she was bragging about her freedom.
"If I go and hang out with my friends, I feel guilty," she says. "I just feel guilty, like talking about it."